Last Updated on May 23, 2023 by Diana
As you know, the Instagram algorithm is a set of processes and classifiers that Instagram uses to understand users' likings, engagement, and other factors. From marketers to influencers and brands all track algorithm updates for organic reach and more followers gain. By understanding the algorithm, you can successfully enhance your brand.
Contents
In this guide, we'll break down all factors, like how to bypass Instagram's algorithm, why monitor IG strategy, tools for Instagram analytics, and so on.
Why Does Bypassing Instagram's Algorithm Matter?
From setting up algorithm ranking to gaining new audiences the Instagram algorithm counts every action taken. If you maintain all Instagram algorithms, you can achieve your desired goal. Bypassing is the most effective and long-lasting hack which shortens the path without violating any IG rules.
Also, the tricks help you in –
1. Increasing content visibility
Instagram is an image-based and trendy social media platform where you can represent your brand by telling a story. That's why Instagram prioritizes original and engaging content to rank you higher in Instagram algorithms. Applying the bypass tactics, you can increase your content visibility and gain new audiences quickly.
2. Enhancing engagement
Engagement is considered a key ranking signal for the IG algorithm. It is measured by comments, shares, likes, saves, click-throughs, DMs, and other metrics. Bypassing tricks enhance your IG engagement by fulfilling engagement metrics.
3. Achieving Instagram success
Follower counts, engaged audiences, and great content – these 3 factors help you to achieve your Instagram success. Bypassing hacks ensures successful outcomes by maintaining an Instagram marketing strategy.
Curious to explore the most-demanding and effective bypassing tricks to gain more followers/likes? Let's look at the next section to grab the tactics!
Creating High-Quality, Engaging Content
When you want to enhance your reach by grabbing IG users' attention, content is the key thing. Do you want to acknowledge why? Let's scroll down!
1. Importance of content quality
It allows growing your brand and boosting more sales.
Creative and original content attracts audiences to your IG account.
Build trust and credibility among audiences.
Give a higher ranking in the Instagram algorithm.
Provide active and engaging followers.
2. Tips for creating engaging content
Share content with product images and videos.
Add rich and interesting captions.
Use product tags and trendy hashtags to offer a unique format for posts.
Include content-related CTAs.
Analyze competitors' top-performing content.
Add descriptive alt text.
3. Types of content that perform well
Fun Instagram stories, Reels, brand storytelling videos, Q&A, and others with engaging content.
Behind-the-scenes content to create transparency.
Repost or reshare user-generated content.
Giveaways/contests for more engagement.
Cover an event and spotlight employees.
Utilizing Instagram Stories and Reels for Maximum Reach
Do you want to leverage the power of Instagram stories and reels? Let's check out its benefits first.
1. Benefits of Instagram Stories and Reels
There are several benefits of Instagram Reels and stories, such as –
Boost engagement by providing an interactive experience, like showcasing brand creativity, unique products, etc.
Reach new audiences by highlighting brand culture, personality, employees, etc.
Boost conversions and generate more leads and sales.
Build loyalty and enhance customer retention.
2. Tips for creating compelling Stories and Reels
Discover experts suggest top creative hacks for creating awesome and compelling Instagram Reels and stories below
Original content is the key thing for both stories and reels. Along with content, you can apply –
Story hacks
You can start with a storyboard (live video, behind-the-scenes footage, photography series, how to use a product, etc.).
Apply visually appealing graphics to connect with your audience.
Utilize short video clips and put together a style guide specific (font choices, filters, GIF types, and so on).
Use your own personalized brand fonts and colors.
Take advantage of the boomerang (1-2 second clip that loops).
Reel hacks
Include on-screen text and closed captions or subtitles.
Avoid adding the TikTok watermark to your video.
Create a mini landing page by adding multiple link buttons and clickable images.
Ensure to share your reels to your IG feed.
3. Examples of successful Stories and Reels Campaigns
Story campaigns
Nintendo IG stories offer different loyalty programs, such as rewarding customers, showing expertise, sharing tips and information, etc. Also, their unboxing stories, guessing stories, and live stories are more popular.
Nike stories feature athletes of colors, genders, nationalities, diversity of people, etc.
Parada highlights women's collections' emotions by using specific photographs and hashtags.
Reel campaigns
Athleta their fashion reels showcase how brands can make hype using a short-form video, product multiple angles, quick camera cuts, etc.
Sephora their beauty product document Reels are authentic that build trust.
The Pet Scout Shop showoff their seasonal dog bandanas by placing them front and center.
Building Strong Relationships with Your Audience
One of the easiest ways to grow faster on Instagram is: to build a relationship with your audience. Whether you are a creator or a brand, you need to connect with and reply to DMs, and comments.
1. Importance of audience engagement
Instagram engagement is a measurement of people's interaction with your content/posts on Instagram. It's a collection of metrics that defines –
how well your content performs,
connection with your audiences, and
how passionate they are about your brand.
Also, it is important for –
Ranking on the Instagram algorithm,
Gaining a wide number of audiences,
Helping to build a community on Instagram, and so on.
2. Strategies for building strong relationships
Want to get more Instagram engagement? Let's check out below:
Take a look at your best-performing posts and find out commonalities for incorporating more of them further.
Use IG stories by asking questions with stickers to drive engagement.
Cross-promote networks (Facebook, Twitter, etc.) to encourage more followers.
Take advantage of customization for providing creative Instagram ads.
Create short-form videos or short close-ups (sneak peeks or hints) with engaging and effective content.
3. Responding to comments and DMs
It might be a tricky thing to respond to comments, messages, and DMs. First of all, you need to shortlist post comments that you'd like to respond to.
After that, enter your response and click reply. The commenter's username will be mentioned automatically when you click the "Reply" button.
Make sure you click Reply as Comment first which highlights it's not a threaded message.
Leveraging Hashtags and Geotags Effectively
Hashtags and geotags help you connect with existing passionate communities on Instagram. Here's everything you need to know about hashtags and geotags.
1. How hashtags and geotags work
Instagram hashtags and geotags are two ways to label and categorize your content. However, the hashtags fuel your search results on the Instagram Explore page. It works as a reference for Instagram's algorithm which can categorize your content and suggest the posts to those users who are highly interested.
On the other hand, Instagram geotags pinning your location. It allows your local audiences with the same geotag to reach your posts, photos, live videos, and others anytime. Also, it shows up whenever IG users search for photos or videos in a specific location.
2. Tips for using hashtags and geotag strategically
Hashtag using hacks
Use niche-relevant trendy and branded hashtags to show up in more search results.
Use a maximum of 30 hashtags per post/caption.
Include hashtags on IG stories.
Avoid using spammy and banned hashtags, i.e., #singlelife, #tagsfor likes, etc.
Don't add irrelevant or repeat hashtags in your posts.
Ensure the meaning of hashtags is the same as your thoughts.
Geotags using hacks
Ensure your geotagging is enabled this will help to find your location automatically and provide nearby geotags suggestions.
Tag yourself in different locations, but avoid tagging random places.
Follow a "Location" tag suggestion and observe other people's postings.
Ensure your location is on the Map.
3. Tools for hashtags and geotags research
In the marketplace, there are several paid and free hashtags and geotag research tools available. But before using one pay attention to secure issues. However, you can organically research these tags by –
Researching your niche-based competitors.
For geotag, you can go through location-based posts or follow others.
Posting at Optimal Times for Your Audience
Posting at the right time ensures your audiences notice your post in the first place. Let's explore its importance and other things below.
1. Importance of posting times
Posting during your audience's active time increases the likelihood of followers. Also, you notice several changes, including
Boost in likes, comments, saves, and shares.
Increase your users' interest and engagement rate.
Generate maximum Instagram reach (larger segment of the audience).
2. Tools for finding optimal posting times
You can use Instagram analytics tools such as Instrack Analyzer to get a report of your followers' interactions (likes, comments, etc). This helps you to schedule your posts in the right time zone. Also, you can go through your competitor's account to reveal the timing when your targeted audiences are active.
3. Scheduling content for maximum reach
After finding out and finalizing the best post times, you can create your content in advance or do some planning earlier. All these allow you to –
Create quality content in a dedicated time schedule and post at the right time.
Gives you room to edit and review content before it goes live.
Schedule your IG posts, Reels, and stories along with posts.
Collaborating with Influencers and Brands
Another hack is to partner with influencers, brands, and creators. Why do you collaborate with them?
1. Benefits of collaborations
Influencer collaboration, which can be a nano, micro, or macro adds benefits to grab potential followers, Also, you explore different benefits, including
Increase brand awareness to those audiences that have an interest in your niche.
Boost your brand's or business's visibility and grab a larger audience by reducing sales content.
Introduce your brand or product to their followers too.
Build credibility and establish a deeper connection by engaging your target audiences.
Influencer marketing improves your brand loyalty and advocacy.
Help to boost your ROI and conversion rates by fulfilling your sales goals.
2. Tips for finding and partnering with influencers and brands
To create a powerful influencer marketing strategy, there are several tricks, including:
Join influencer networks – There are many DIY influencer marketplaces that allow you to connect with businesses and brands in your same niche.
Attend different Industry events – Conferences, trade shows, or networking events open up a great way of finding and partnering with brands.
Pro Tip: You can exchange business cards or social media handles to stay connected or follow up on the events.
Hashtags – By using branded hashtags that relate to your niche in your posts or stories, you can catch their attention.
Attend product launches & press events – These types of events help you to network with brand representatives and brands.
Collaborate with your industry influencers
3. Examples of successful collaborations
Glossier – One of the most beloved beauty brands which collaborate with bloggers and built a massive and loyal community.
Daniel Wellington – A Swedish watch brand that uses influencer marketing to raise brand awareness and reach. Also, they encourage bloggers to use branded hashtags for creating original content.
Adidas – One of the biggest world-famous brands that are famous for its popular influencer marketing campaigns on Instagram and other social platforms.
Monitoring Your Performance and Adjusting Your Strategy
Instagram marketing is the most demanding and competitive arena. But with proper planning, performance checking, and following IG strategy, you can fulfill your marketing goals.
1. Importance of tracking performance
Help you to identify how interested your IG followers to your posts.
Evaluate the result of a partnership with an influencer who you pay for sponsored posts.
Provide a ratio of your IG reach so that you get a way to future planning.
Offer different engagement metrics that help to reminisce revenues.
2. Key metrics to monitor
To supercharge your marketing strategy or be a celebrity-like influencer, there are different Instagram metrics, including:
Follower growth rate – how quickly you gain or lose your IG followers based on your brand products or content posts.
Instagram engagement (per follower basis) – the metrics measure the number of average times per post follower engagement.
Instagram story rate – Indicates how popular and engaging your IG stories are.
Engagement rate by followers – Highlight followers' engagement rate per your posts by comparing the popular ones.
Website Traffic – Track the number of visitors to your given website.
Link clicks – how many click on your brand or product page or personal profile?
Reach rate – show off the number of people who viewed your posts and measure the number of times per post.
With more engaged hashtags, referral traffic, Reels engagement, shares, and saves, you find different metrics to boost your Instagram marketing strategy.
3. Tools for Instagram Analytics
One of the most asked questions is: what is the best analytics tool for Instagram in 2023? Analytic tools provide every data to enrich your profile within the native Instagram analytics app. InsTrack Analyzer is one of them.
What's the reason behind this app's popularity?
Powerful analysis feature: Offer your account in-depth Instagram insights.
Updates: The app provides the latest update about your IG account.
Real-time data: Tracks & analyze your IG data in real-time data.
UI/UX: Excellent user interface & easy-to-navigate.
Account information: You get the most accurate & reliable data.
Security: 100% secure app without any bots and no privacy leakage.
24/7 support: whenever you face any issues developers are always on your side.
Do you want to be a successful influencer, marketer, or business owner? Check out the InsTrack Analyzer iOS app now and get instant results.
Encourage enough to install it on your device. The installation process is pretty straightforward—all you need is an Instagram account and no password.
First, install the InsTrack Analyzer from App Store and sign up.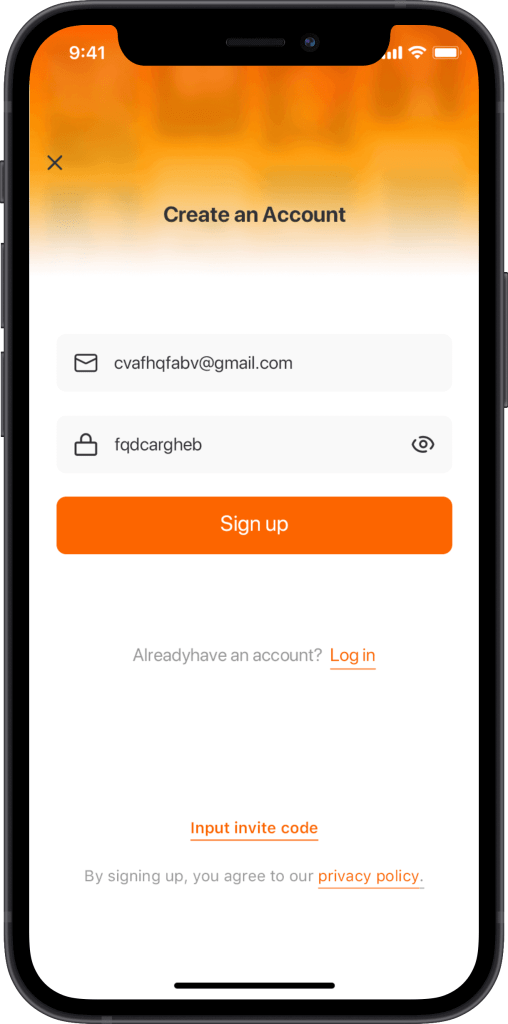 After that, provide your IG account & enjoy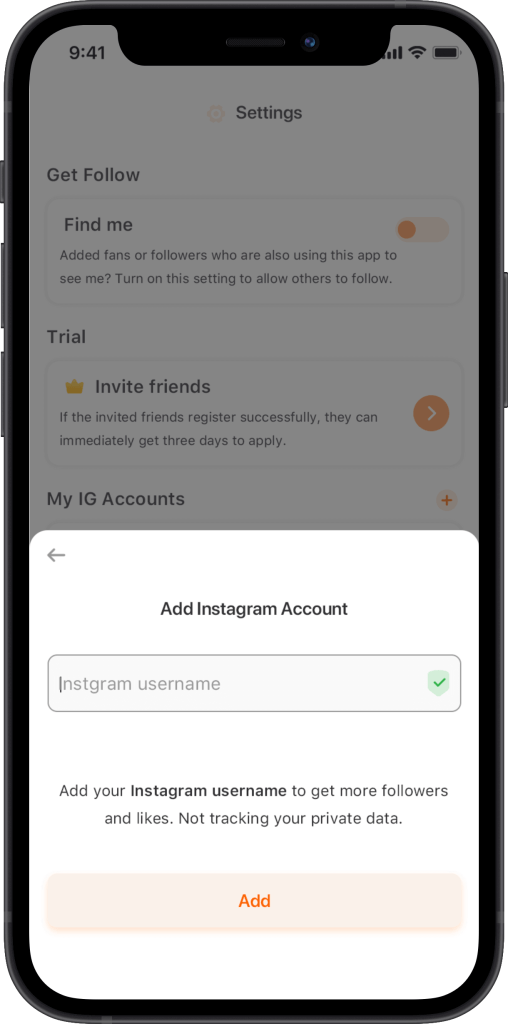 From follower trends to likes or comments, you get all facilities in one place.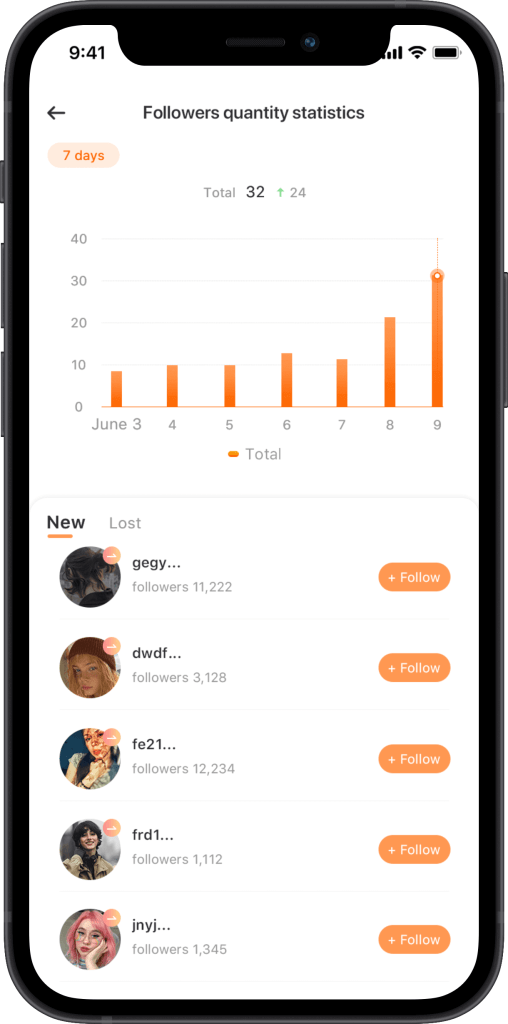 4. Tips for adjusting your strategy based on performance
Set your specific, measurable, relevant, and achievable Instagram goals, like brand awareness, lead generation, or others.
Focus on creating an engaging IG bio that offers all brand details, and adds CTAs, and high-quality profile photos.
Pay attention to graphics to create eye-catchy visuals.
Develop your brand aesthetic by providing a creative and distinctive brand voice.
Always measure your ROI
Conclusion: Taking Control of Your Instagram Success
Instagram is the most popular social media for marketers, brands, influencers, and others. To grow your IG following you need to acknowledge algorithm roles and tactics to plan, schedule, and post.
However, after completing this article, we hope you get enough resources to compete with your competitors, such as
how to bypass Instagram's algorithm,
create high-quality content,
stories and reels creation ideas,
hashtags and geotags ideas,
tools for Instagram analytics,
Importance of monitoring performance, and others.
Do you have other interesting Instagram algorithm hack ideas? Feel free to share with us.