Last Updated on July 14, 2023 by Diana
Instagram Image Sizes Comparison Table
| Instagram Feature | Aspect Ratio | Ideal Resolution | Notes |
| --- | --- | --- | --- |
| Posts: Square | 1:1 | 1080px by 1080px | Supports horizontal and vertical photos |
| Posts: Landscape | 1.91:1 & 16:9 | 1080px by 566px | Ideal for horizontal photos |
| Posts: Vertical | 4:5 | 1080px by 1350px | Ideal for portrait-style photos |
| Stories | 9:16 | 1080px by 1920px | Fullscreen vertical format |
| IGTV | 9:16 (Vertical) & 16:9 (Horizontal) | 1080px by 1920px (Vertical) & 1920px by 1080px (Horizontal) | Supports both vertical and horizontal videos |
| Carousel | 1:1, 4:5, 1.91:1 | 1080px by 1080px (Square), 1080px by 1350px (Portrait), 1080px by 566px (Landscape) | Can include both videos and photos |
| Ads: Single Image | Depends on image | Up to 30MB | Can be square, vertical, or horizontal |
| Ads: Video | Depends on video | Up to 30MB, 1 to 120 seconds duration | Can be landscape, portrait, or square |
| Ads: Carousel | 1:1, 4:5, 1.91:1 | 1080px by 1080px (Square), 1080px by 1350px (Portrait), 1080px by 566px (Landscape) | Can include up to 10 images or videos |
Imagine you have a perfect cover page and business ideas, but your product images look all pixelated. Or, you may plan to run advertising campaigns on Instagram. Without perfect Instagram image sizes, you can't deal with these issues and broaden your business growth.
But each type of post image has different image guidelines that you need to adhere to. Don't panic! In this article, we will cover all Instagram image sizing details and why they matter for your business.
So, without more talk, let's get started!
Contents
Why Image Size Matters on Instagram
When you share product photos or historical beauty in your IG profile, there are two key factors: aspect ratio and size. If you follow Instagram image guidelines, you can upload it perfectly without compromising quality.
Curious to explore more about why does image size matter on Instagram? Check out the next section for more details!
Explanation of how Instagram algorithms favor properly-sized images
According to Instagram, properly-sized images are visually appealing and help to fulfill brands' perspectives to their target audiences. It also maintains perfect quality and resolution that offer active IG followers and revenues. In short, these types of images are displayed on different devices without being distorted or pixelated.
Here we've listed some ways that Instagram algorithms favor perfect-sized images!
Instagram gives top rank to those images which are correct in size and maintain perfect aspect ratio on different platforms.
The Instagram algorithm gives priorities images that are high-quality, clear, and engaging which users love most.
Images that emphasize users to click on it and buy the product will get more preference.
Images with the correct size will be shown in the users' Explore tab.
Images that maintain sizing perfectly will get more likes and comments that boost your feed ranking.
Impact of image size on user engagement and impression
Lots of people worry about thinking mixing landscape, portrait, and square images may damage their product visuals or branding. But when you maintain different Instagram platform's image sizes, your all images give outstanding vibes.
Curious to explore how image size impact on user engagement and impression? Check out below for more details!
Incorrect or irregular image sizing may cause visual complexity and increase the ratio of losing more followers.
Mixing up interactives like text, animations, filters, and others is good. But you need to balance the right edge density, color richness, and arrangements.
Simple and informative design is more acceptable than complex ones.
Importance of image size for an aesthetic and professional look
Instagram creators or influencers create visual content for building a strong relationship with their audiences. Here images are the main thing to give a professional and aesthetic look. Also, it helps you to maintain consistency across your profile which give strength to your brand identity.
Let's check out why getting the right ones is crucial!
Help you to avoid pixelation and awkward Instagram image stretching.
Incorrect sizing will cut off important details or the brand's message that demotivate your target audiences.
Being with in-the-know Instagram image sizes helps to reach more audiences and brands.
Instagram Image Sizes: Posts
Instagram photo and video sizes were limited to square size earlier, but now it changes to give posts an amazing look. Now the post size range is from 16:9 to 4:5. Let's check more details in the next section!
Technical specifications for Instagram post image sizes
Square posts (1:1)
Instagram's most popular post images are square (1080px by 1080px in size) means it supports horizontal and vertical photos. The reason is when you compress the file, the version will offer you high quality. For example, the beauty brand Sephora (@sephora) posts images that are shown below.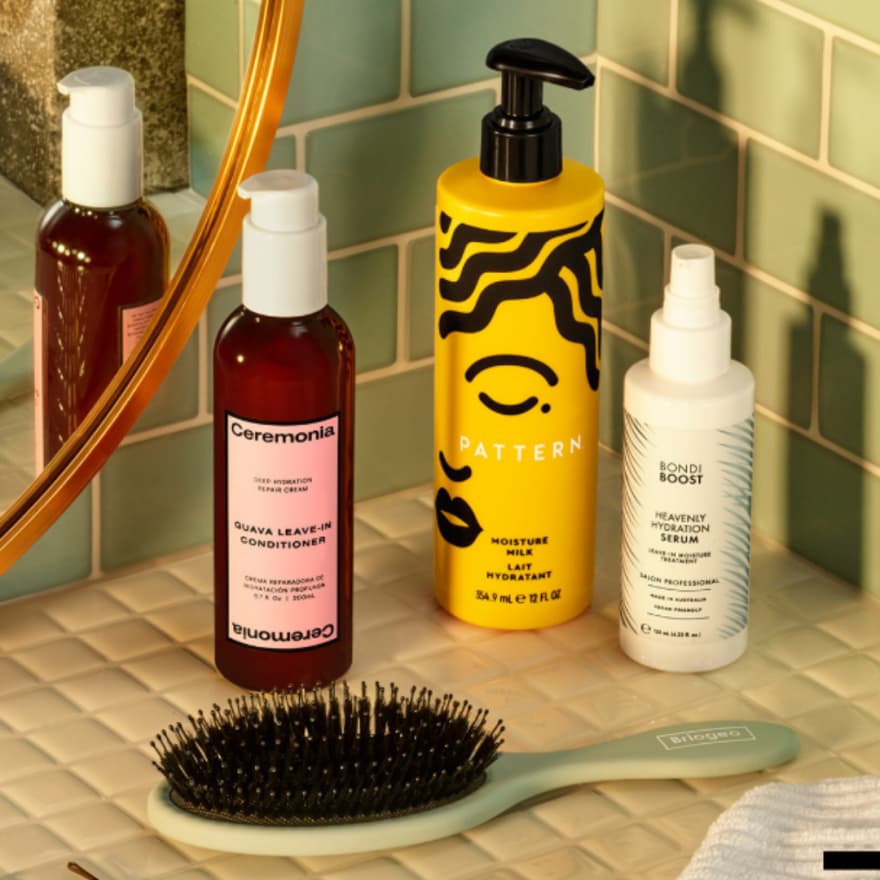 Landscape posts (1.91:1 & 16:9)
Instagram supports horizontal photos whose ideal size is 1080 by 566px. Most of the landscape images are added 16:9 aspect ratio which is opposed to 1.91:1. Here's an example of a horizontal image post from Instagram Natgeo's official page (@natgeo).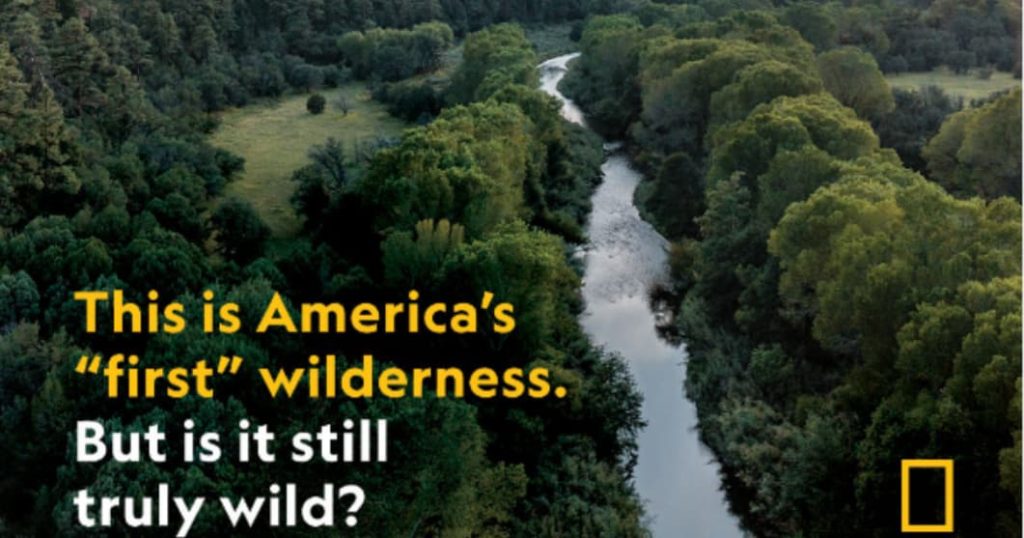 Vertical posts (4:5)
Vertical or portrait-style post images need to maintain a 4:5 aspect ratio. If you upload 4:6 or 4:7 images, Instagram will size it down automatically. 1080px by 1350px size photos you notice most of the real estate feeds. Check out the Puma (@puma) official Instagram image.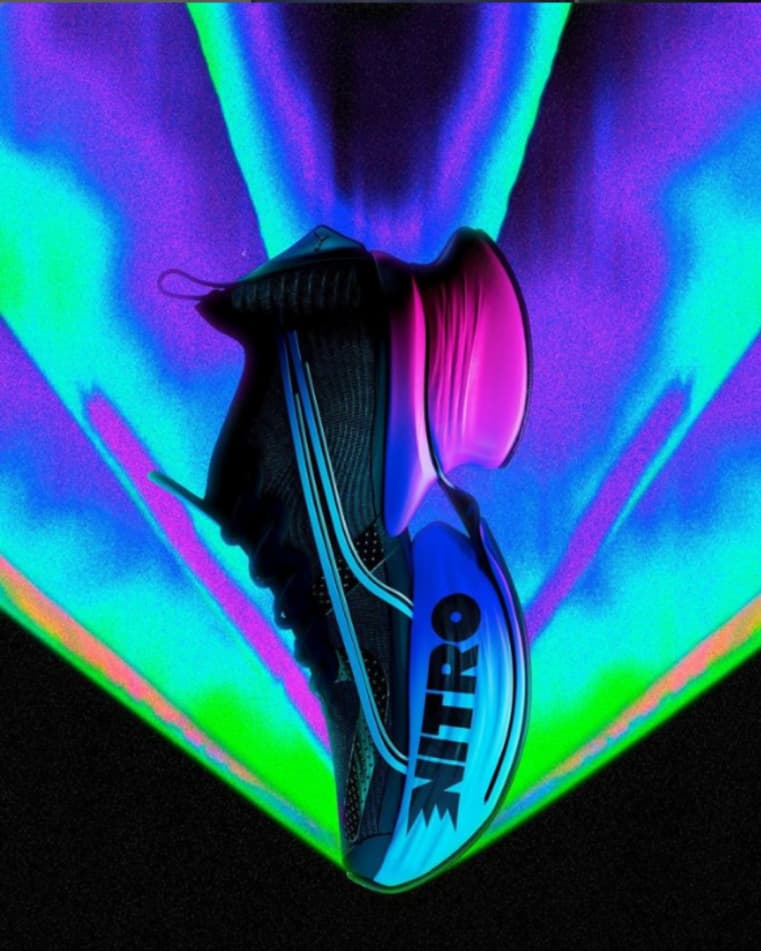 Explanation of aspect ratio and resolution
Aspect ratio refers to an image's width and height. It consists of two numbers that are separated by a colon. For example, a portrait-style image ratio is 2:3 means the image is 1.33 units wide and a height that is 1 unit high.
On the contrary, the resolution is the measurement of the number of pixels that exists within an image. Higher resolution offers a richer pixel count with more detail and definition.
Tips and tricks to optimize image size for posts
Aim to upload a 1080-pixel wide image to give it a professional look that helps to grab more audiences' attention instantly.
If you upload more than 1080 pixels image, Instagram will size it 1080 pixels.
Try to share 320 pixels resolution post images.
If you upload an image between 320 and 1080 pixels wide then IG will size it down to its original resolution (1.91:1 and 4:5).
Try to submit the original image by maintaining quality.
Example of ideal Instagram post images
Let's check out some awesome brand post images.
Example 1
Loria (@loria.official) is one of the most famous fashion brands that specialize in cloth (female, male & kids), accessories, and so on.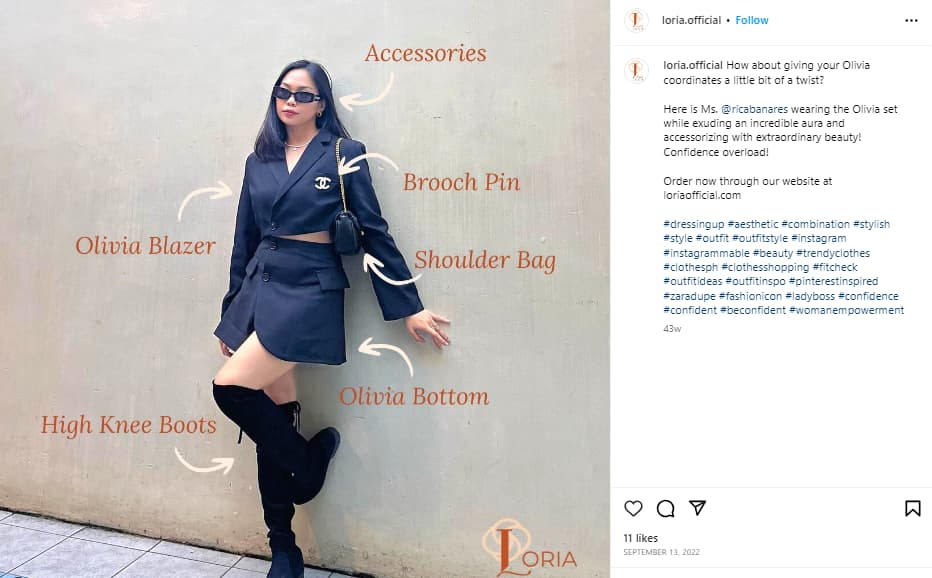 Example 2
Sephora (@sephora) is one of the most classic brands with makeup, skincare, fragrance, hair, and beauty products.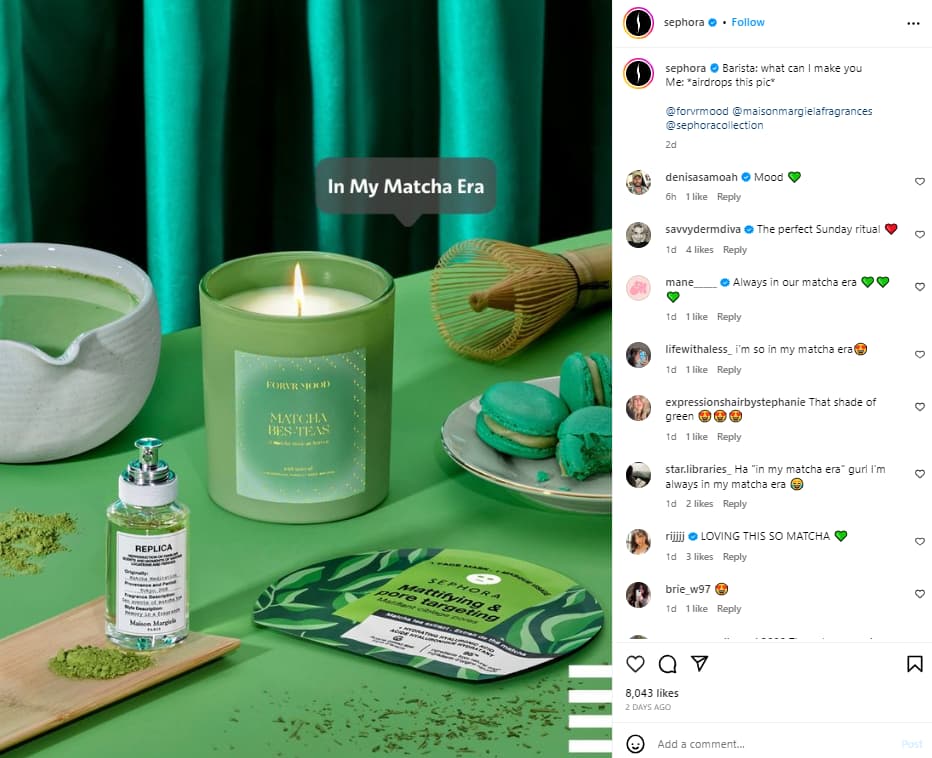 Instagram Image Sizes: Stories
The beauty of Instagram lies in visually appealing stories and highlights. You can share anything and your experiences on your IG stories. But to maintain its actual charm, you need to follow its dimensions.
Technical specifications for Instagram story image sizes
The Instagram story's (photos and videos) aspect ratio is 9:16 at 1080px by 1920px. This is the perfect aspect ratio to eliminate the black border and the story images fit perfectly.
You can upload portrait-style images because stories are shown vertically. However, you can add landscape images to stories, but the visuals will not be as good as portrait ones. The vertical videos allow users to see everything at once.
Let's look at Titan's (@titanwatchesofficial) animated story videos so that you can create your own.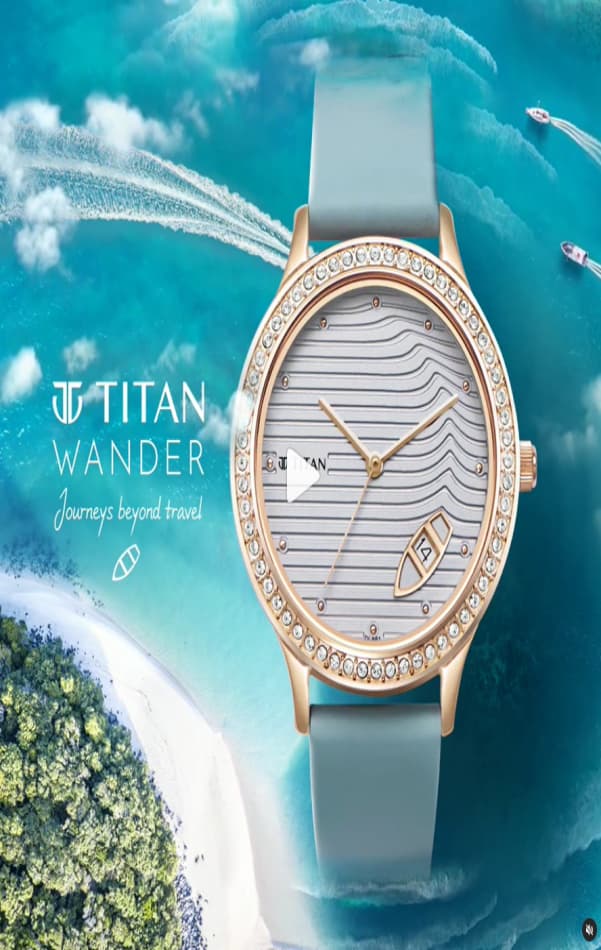 Note: The maximum Instagram story video file size is 10min or less and should be 650 MB. If you upload 60min videos ensure that the length is a maximum of 3.6 GB.
Tips for creating and optimizing Instagram stories
Must maintain the aspect ratio (9:16) for quality visuals.
Avoid uploading smaller pixel size story images to eliminate buffer.
Take advantage of the fullscreen vertical canvas and show off your creativity (stickers, polls, or effects).
Add CTA, text overlays, audio, and other interactives.
Tag or mention other users in your story for more engagement.
Allow users to share your stories.
Add niche-friendly branded hashtags and locations in your stories.
Include behind-the-scenes stories.
Save stories to your highlights for 24 hours.
Example of ideal Instagram story images
Example 1
You might notice the world's most-demanding Starbucks (@starbucks) Instagram profile stories and other images. Beautiful visuals with lots of interactives catch viewers' attention at a glance.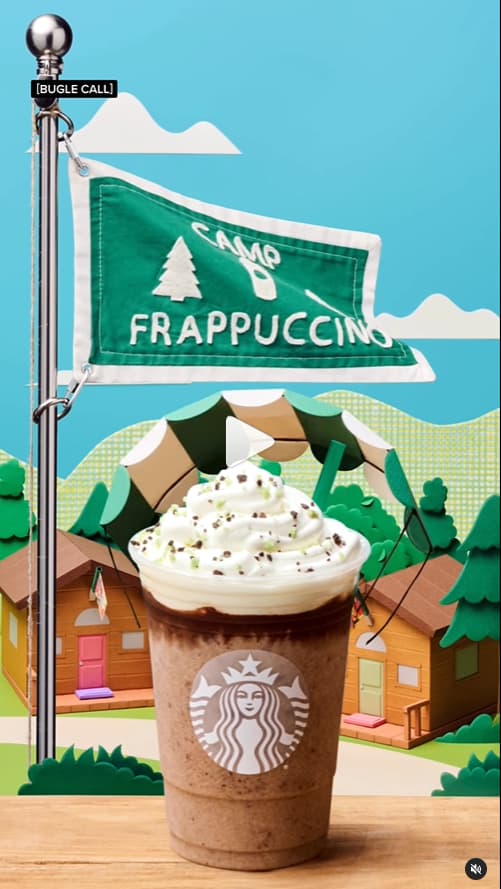 Example 2
One of the famous fashion brands is Chanel which specializes in women's ready-to-wear, luxury goods, eyewear, and accessories. In their Instagram profile (@chanel) you notice animations and high-quality story images with interactives.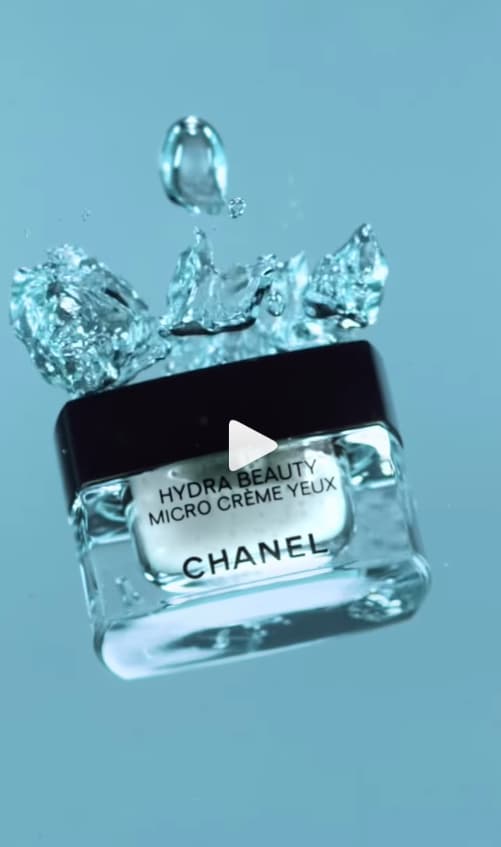 Instagram Image Sizes: IGTV
IGTV and Reels introduce creators with creative features into a single format. You can merge IGTV with feed videos. But before that, let's check out Instagram IGTV image sizes guidelines in the next section!
Technical specifications for Instagram IGTV image sizes
Both Instagram IGTV and Reels support vertical (9:16) videos. Instagram allows creators to share horizontal videos (16:9) to open up their creativity. When you plan to publish a new video, you can share a 15 seconds preview in your IG feed.
With this, you can gain more exposure on your IGTV and boost more views. Also, your visitors can discover all your IGTV videos by accessing your IG profile Explore Page. You can check out Dior Beauty's (@diorbeauty) Instagram page to make yours.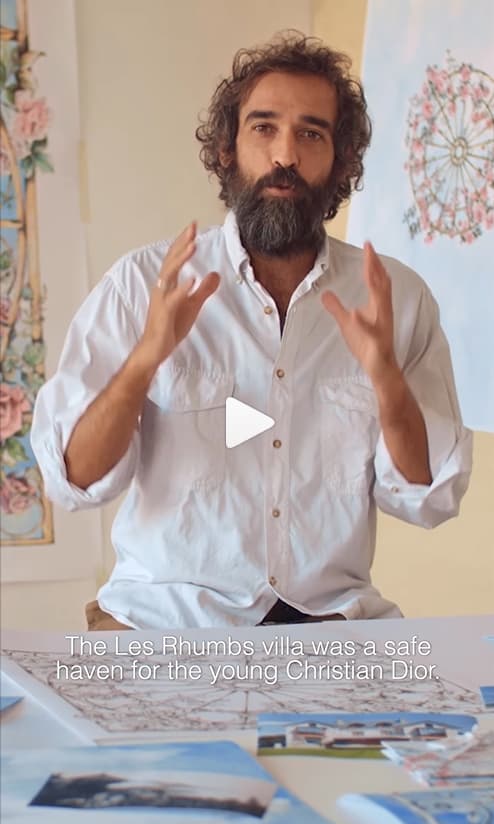 Note: IGTV shopping allows businesses or brands to tag products in their video content.
Tips for optimizing image sizes for IGTV
Instagram encourages its users to upload fullscreen videos at 1080px by 1920px (9:16).
In your IG feed, IGTV videos will appear at a 4:5 aspect ratio. So, try to optimize it to fit perfectly.
In your IG profile grid, these will appear 1:1 aspect ratio. But for IGTV thumbnails it may change into squares (420px by 654px).
If you want to upload as IGTV cover photos, choose an image or record videos at 1:1.55 (420px by 654px).
Highlight all information toward the center of the cover photo to engage more viewers.
Avoid switching video formats that may demotivate your Instagram followers.
Example of ideal IGTV post images
Example 1
Tiffany & Co. (@tiffanyandco) iconic jewelry company uses its IGTV videos to post amazing and newly launched accessories to grab new audiences' attention. Here is an example of their creative IGTV posts.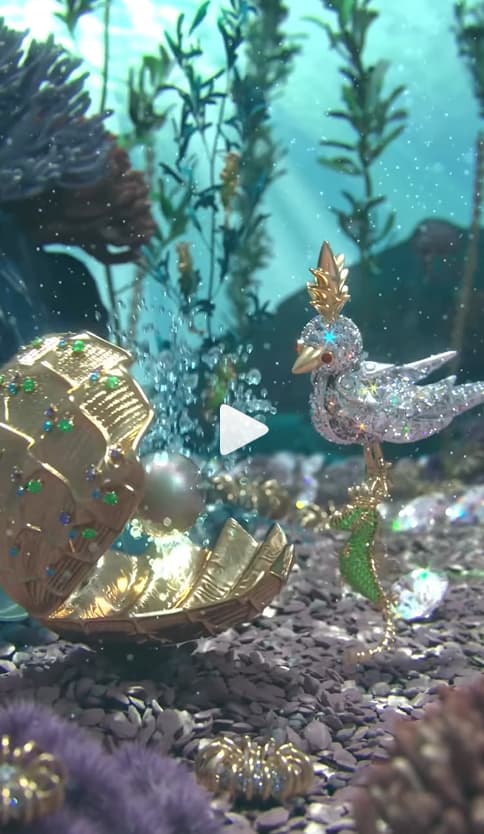 Example 2
Glossier (@glossier) is the hottest beauty brand worldwide that creates IGTV videos to educate people about its products. Also, to encourage new followers they add instructions and introduce them to their team which builds trust.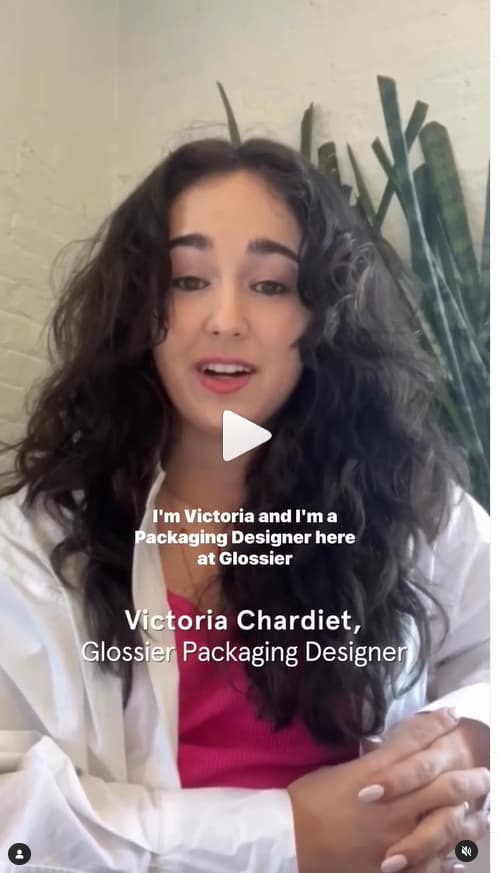 Instagram Image Sizes: Carousel
Technical specifications for Instagram carousel image sizes
Instagram carousel post images can be square (1:1 at 1080px by 1080px), portrait (4:5 at 1080px by 1350px), and landscape (1.91:1 at 1080px by 566px). You can include both videos and photos in your IG carousel.
However, to make it more engaging, you can add captions, alt texts, geotags, account tags, product tags, and many others. Remember to utilize different ways to make your carousel content more eye-catchy and engaging just like Nike (@nike).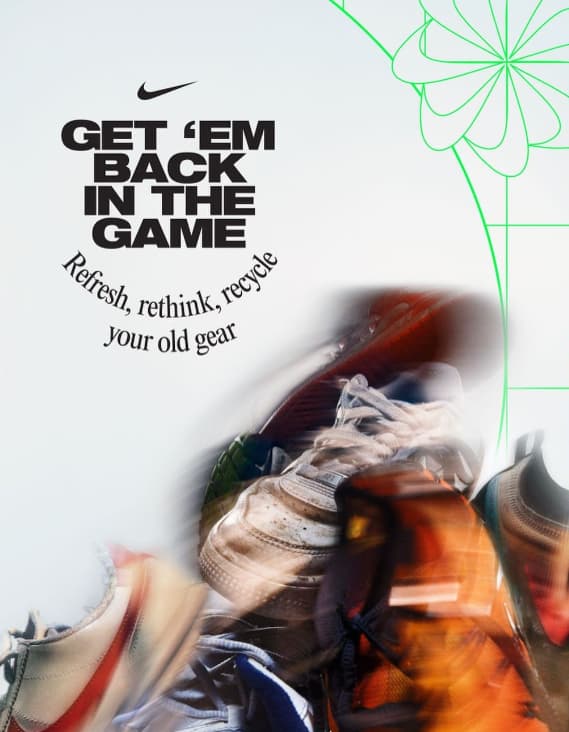 Tips to create engaging carousel posts with optimal image sizes
You can tell a story to represent your product's best part to your followers.
Reveal something unique that differentiates yours from others.
You can recommend similar products or services and can add variations if have any.
If you run a clothing brand try to share all details, like apparel materials, fittings info, upcoming sales, and so on.
Add a multi-image Instagram carousel with effects or can swipe effects that convey scale and disproportion.
Share tutorials and highlight important data to build a strong relationship with your audiences.
Example of ideal Instagram carousel images
Example 1
Rare Beauty (@rarebeauty) is an American cosmetics company with extraordinary and awesome makeup items. They create carousels to highlight their unique beauty products, shades, and materials details.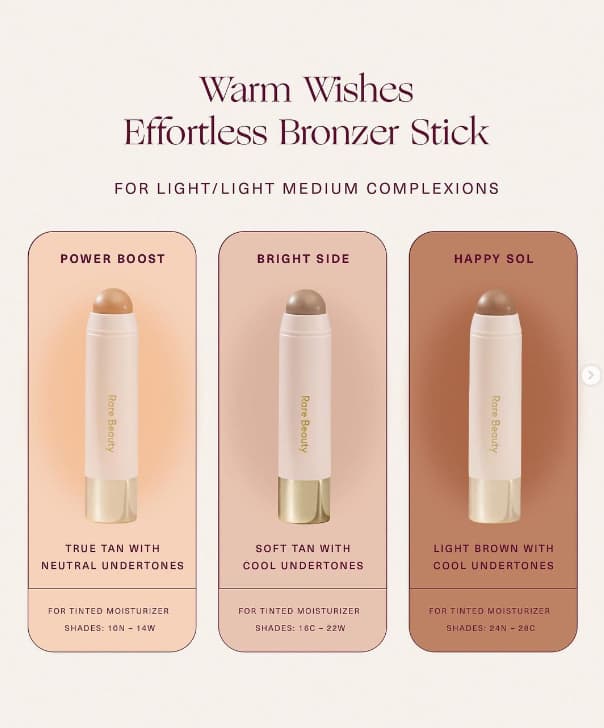 Example 2
Do you ever look at Wendy's (@wendys) carousel posts? It is an American international fast food restaurant whose carousel posts goal is to generate curiosity, inform upcoming sales, and others.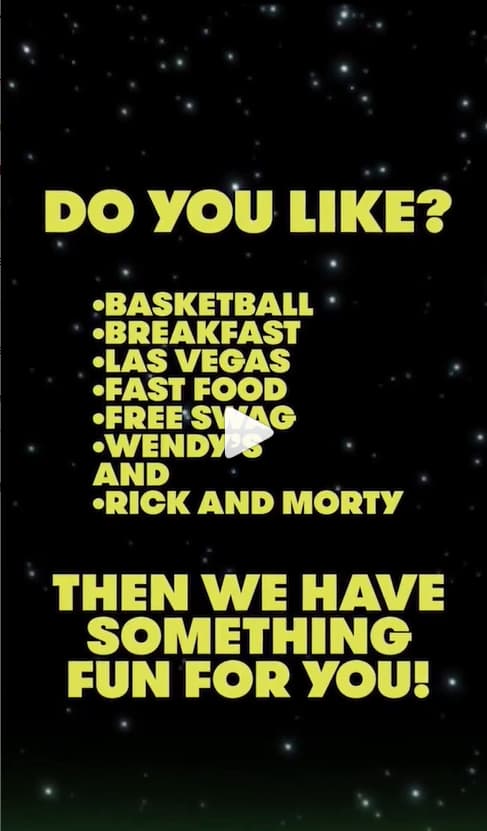 Instagram Image Sizes: Ads
Want to make more engaging and high-quality business ads to generate more sales? Let's check out ads-related details in the next section!
Technical specifications for Instagram ad image sizes
Single image ads – You can make ads with square, vertical, and horizontal images. But remember to pick the best one that suits your image format and the file size will be 30MB.
Video ads – Like single images, you can create landscape, portrait, or square videos. All you need to pay attention to your audience's preferences. Video formats will be .mp4 or .mov and must be in the highest resolution.
Note: Video ads recommended a file size of 30MB and a duration of 1 to 120 seconds.
Carousel ads – You can add ten images or videos to your Instagram carousel ad. In this way, you can display all possible angles of your products and add different links. The video file size will be 4GB and the text limit is two rows.
Tips for creating compelling Instagram ads with optimized image sizes
Use motion in your IG ads that give your product a creative and more professional look.
Ensure that your video intro is attention-grabbing.
Try to choose the best format and visuals for promoting your brand.
You can start with a powerful CTA or ask questions.
Must ensure video resolution and quality images in every step of your carousel ads.
You can collaborate with influencers, creators, or brand ambassadors.
Example of ideal Instagram ad images
Example 1
Sonos videos (@sonos) show off their wireless speakers and home sound system details. It illustrates the message of the ad and highlights its effectiveness in detail.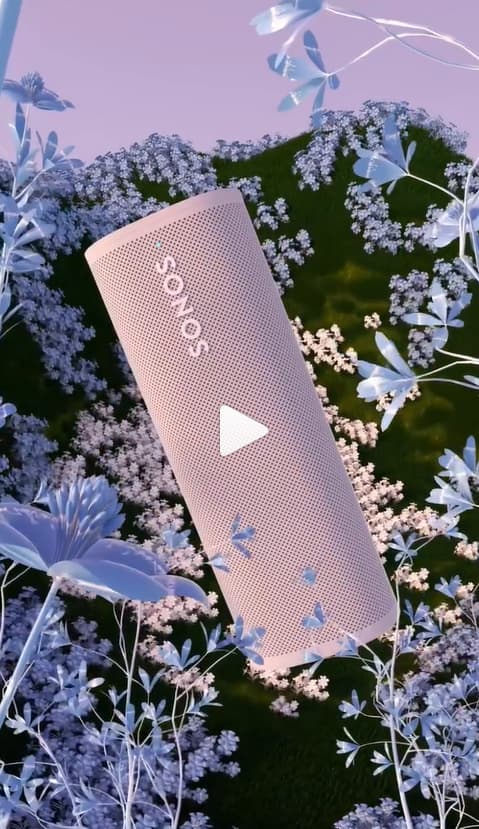 Example 2
Target (@target) creates a vibe around its product with very native designs. The Instagram ad example that is shown below provides product details, value, and others that bring you to their last point.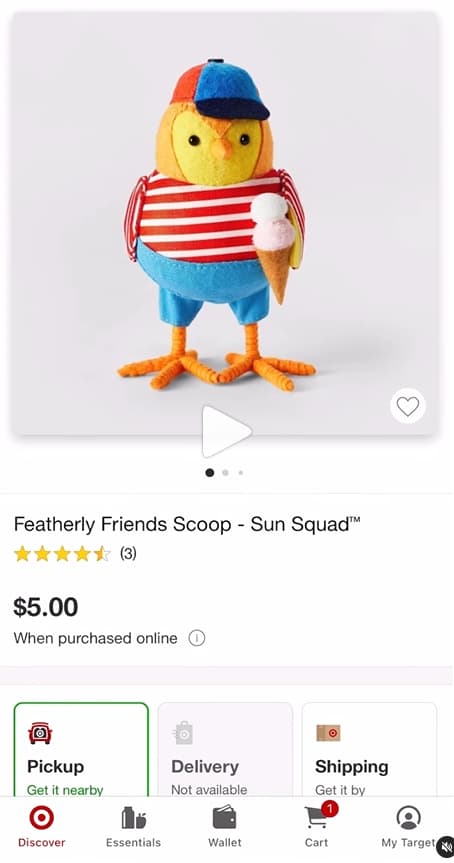 Tips to Optimize Image Sizes for Instagram
Instagram is the go-to platform with lots of influencers, creators, and brands. Here high-quality product images are the key thing to boost your brand or business. That's why we share some proven hacks for optimizing images across all Instagram formats.
General tips and best practices for optimizing images across all Instagram formats
1. Instagram image aspect ratio
Instagram supports three different aspect ratios, including 1:1, 4:5, and 1.91:1 for images. So, before uploading ensure you resize your product image in the best ratio.
2. Size & resolution
Ensure your product images meet the specific threshold for the Instagram platform. High-quality images grab users' attention in seconds.
3. Eye-catchy colors
Instagram is filled with heart-worming images. So, choose colors that fit perfectly with your brand or complement your content.
4. Image format
The best Instagram image format is JPEG, but you can use PNG or GIF files.
5. Image attachment details
If you want to boost your IG SEO to grab more followers, you can include keywords in the product image description, name, alt text, and image title.
6. Use hashtags as keywords
Use relevant hashtags to show up your images in Instagram search results.
7. Be consistent
Be consistent with your image styles and sizes to give professional vibes.
8. Post at the right time
Pick the right time when your users are more active to get more views and engagement.
Also, you can follow other additional hacks, such as –
For IG stories, you can use vertical (1080x1920px) images and some animated GIFs or videos.
If you want to create engaging IG Reels, try to use at least 1080x1920px images or videos with music, text, and other interactives.
For IGTV, you can try 720x1280px and longer (max. 60min) videos.
How to avoid common mistakes while resizing images for Instagram
Let's look at some common mistakes in resizing images before uploading your Instagram profile.
Mistake in the original aspect ratio: From Instagram posts to IGTV lives has all its actual aspect ratio. If you don't follow it, your images will stretch or squash which looks distorted or unprofessional.
Upscaling images without maintaining quality: Too much upscaling may lead to pixelation where individual pixels will be visible and destroy your image quality.
Incorrect exporting: Always save the highest quality images so that you can upload the best one on your Instagram profile.
Common Mistakes to Avoid
Now you have details about the best Instagram image sizes and dimensions for every type, like posts, IGTV, carousel, ads, stories, etc. It's time to go through some common errors that IG users overlook or encounter when they resize images before uploading.
Discussion of common pitfalls users encounter with Instagram image sizes
One of the most asked questions among users is: what are common Instagram image resizing errors? As we all know, Instagram is a platform where you get different content options for posts, i.e., IGTV videos, carousels, ads, stories, and so on. Here we've listed some common pitfalls with Instagram image sizes below:
Uploading too small or larger images: If you upload small or larger images that are not 1080 pixels or over, Instagram will automatically resize them. After that, your images will be blurry or pixelated which completely destroys their actual meaning.
Incorrect image file format: Instagram supports different file formats, like JPEG, PNG, and GIF files.
Overlook to optimize images for the web: Instagram compressed its uploaded images to save space that damage image quality.
Right format & resolution: Instagram supports different image formats but when you overlook the formatting and perfect resolution your images will lose their actual quality.
Tips to avoid these mistakes
You can use photo editing software, like Adobe Photoshop or others. If you want to use resizing tools to give the perfect shape to your product images, you can try them.
Before uploading your post's images pay attention to formats and aspect ratio.
For optimizing your images for the web, you can try TinyPNG or others.
Cross-check every detail before uploading.
However, you can try additional hacks to get your preferable image sizes, including –
Experiment with different cropping options to highlight important elements of your product images.
Use attention-grabbing captions to tell a story and explain why yours is the best.
Take advantage of multiple angles of product video shooting to encourage more followers.
Conclusion: Best Practices for Instagram Image Sizes
Instagram is an excellent place to connect with popular brands, creative creators, and influencers through compelling image content. This means when you serve engaging content with eye-catchy visuals, it inspires them to follow, share, like, and comment on your posts.
It's time to shine your posts by resizing your images to our suggested formats and hacks. Remember cropping is not the perfect solution to get the right Instagram Image Sizes. You can use our guide and create an amazing Instagram feed.
If you have any suggestions or hacks on how to resize Instagram image sizes, feel free to share them with us.
FAQ
1. What are the current Instagram image sizes for 2023?
The current Instagram image sizes for 2023 are landscape image size 1080 x 566 pixels, portrait 1080 x 1350 pixels, and square 1080 x 1080 pixels.
2. How can I resize my images to fit the optimal Instagram image sizes?
You can use image resizing tools, i.e., Adobe to fit the optimal Instagram image sizes. But for better results, you can edit images all by yourself with Adobe Photoshop, canvas, etc.
3. Do the Instagram image sizes differ for posts, stories, IGTV, carousel, and ads?
Yes, Instagram image sizes for posts, stories, IGTV, carousels, and ads differ from each other. You can check out our guides for more details.
4. How do Instagram image sizes affect the quality and engagement of my posts?
If you don't follow the exact image size of each platform, Instagram will cut off your images to fit in. After that, it will lose its actual meaning and goals.
5. Can I use the same Instagram image size for all my posts, regardless of the format?
No, you can't use the same Instagram image size for all your posts. Also, for videos you need to upload .mp4 or .mov file formats.